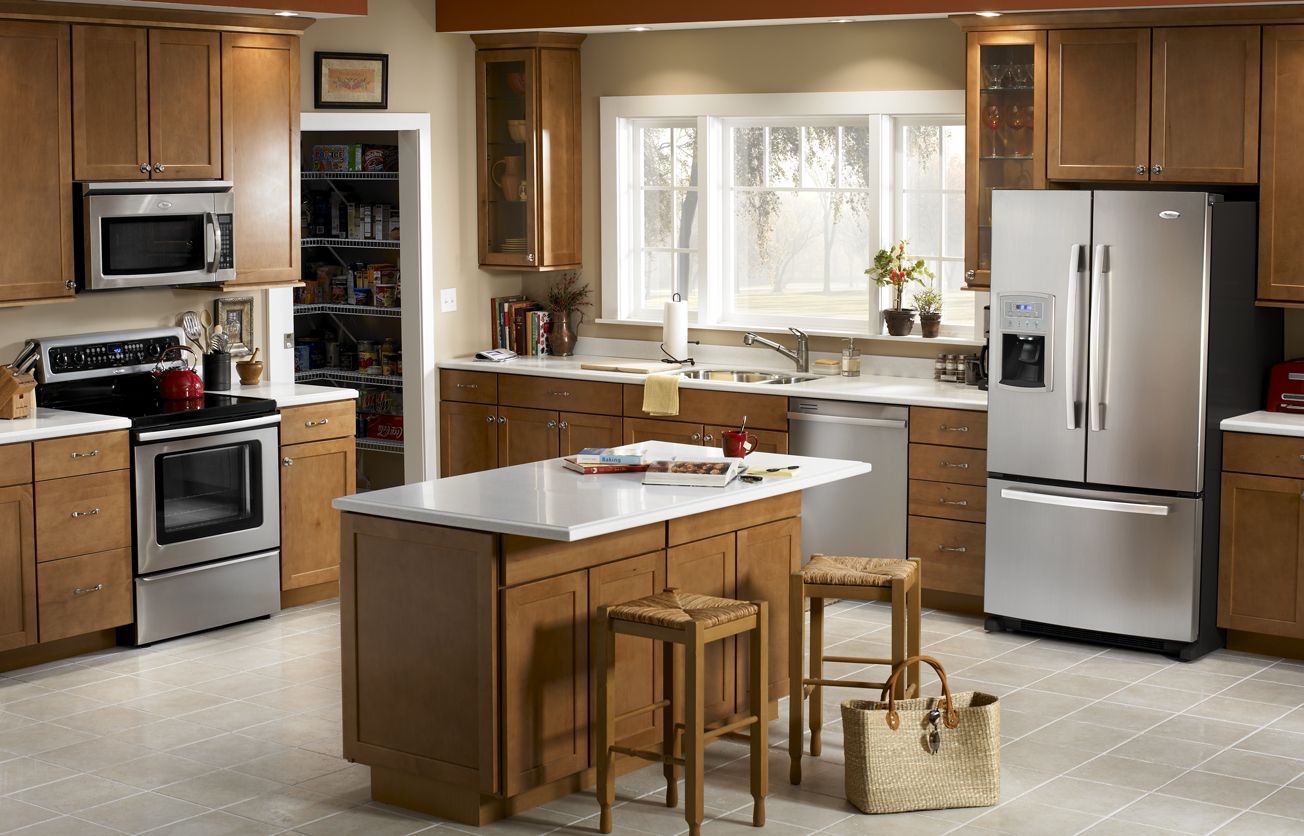 If you're not satisfied with the performance of one of your household appliances, don't just grin and bear it. Call Conner's Repair today for quality appliance repair services, from dishwasher repair to dryer repair. We work on both gas and electric-powered units, and our team can even repair appliances that other major appliance repair companies will not touch, such as wine coolers, trash compactors, and microwaves. If it can be found in a typical kitchen or laundry room, chances are that we can help!
Some reasons to choose our appliance repair team include:
Affordability—Major appliance repair doesn't have to cost an arm and a leg. At Conner & Sons, we believe in honest prices that won't break your bank. We do not charge a service fee, which means that if you believe you need dryer repair, you do not have to pay a technician to simply examine your machine. We waive service fees upon completed repairs, and we also provide discounts for senior citizens. Most repairs cost approximately $145.00—and that's WITH parts included. Our deals beat our competitors and are almost always less costly than replacing your appliance. Contact us today by phone or e-mail to learn more.

Great workmanship—Conner's Repair has more than 30 years of field experience in refrigerator repair, washer repair, dishwasher repair, and more. Our technicians use only the latest tools and techniques and can successfully troubleshoot and diagnose problems with appliances of various makes and models. Quality materials and skilled hands make for strong, professional-quality repairs that our customers can depend on.

Personalized service—Our appliance repair services team aims for your complete satisfaction. We will show up on time and ready to work and will be available to answer any questions you may have about the appliance repair process. We have complete respect for our customers' property and take care not to leave any scuff marks, dents, or other damages on your floors, counters, or cabinets. The only evidence left behind of our visit will be a properly working appliance. From refrigerator repair to washing machine repair, we have you covered.
Cooktop and Stove Repair
Having trouble preparing meals because of a faulty cooking appliance? Call Conner's Repair today for oven repair, stove repair, and more. Don't settle for night after night of pizza and buckets of take-out chicken because your stove heats unevenly, and don't risk causing a fire because you never sought professional attention for your sparking oven. Oven repair means restoring safety as well as convenience. Conner's Repair has the skills and experience you can count on for stove and oven repairs that are complete and correct, getting your appliance back in working order and helping keep your home safe. If you miss being able to use your stove to prepare home-cooked meals, call today, and have your stove ready in time to cook for your next big family event!
Garbage Disposal Repair
If your garbage disposal is having trouble grinding, is leaking, or is plain not working the way it was meant to, the appliance repair technicians at Conner's Repair can help. From sealing your garbage disposal with plumber's putty to replacing dulled blades, we will do what it takes to make sure that your garbage disposal lightens your kitchen load, not adds to it. Whether the problem is electrical, plumbing-related, or has something to do with your hardware, our technicians have the skills to get your garbage disposal working properly again!
Microwave Repair
Microwaves let us heat our food with the touch of a button—if they're working, that is. If your microwave has become little more than an oversized paperweight that will not turn on or heat your food properly, don't rush out and purchase an expensive replacement. The answer could be as simple as replacing the magnetron or door switch. To get to the bottom of your microwave repair problem, call Conner's Repair today. From wiring problems to burnt-out motors, we can find the source of your trouble and have your microwave in working condition again fast.
Located in Madison Heights, Conner's Repair serves residents in the Detroit area and surrounding communities. Call today to book an appointment and to find out more about how our appliance repair services can help you!