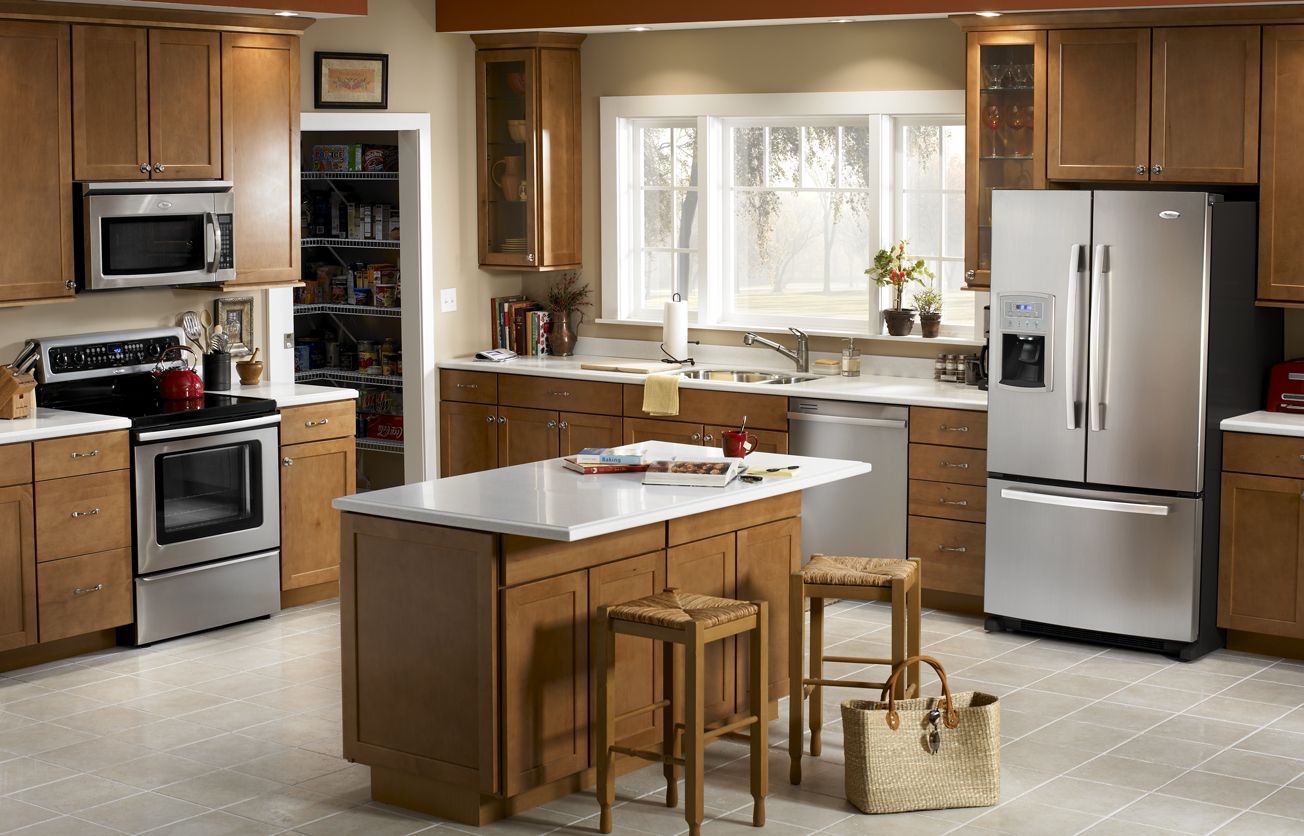 Appliances help make our lives easier by making it much more efficient to do chores around the home. In fact, most households rely on several major home appliances each and every day. Unfortunately, due to wear and tear and unforeseen circumstances, many appliances will eventually break down or stop working as efficiently as they once did. Fortunately, Conner's Repair offers comprehensive appliance repair services that can help get homes back to full working order in no time. When you trust us for appliance repair, we can have your dryer, dishwasher, or oven performing at peak capacity once more. When you are in need of high-quality appliance repairs, call on the experts at Conner's Repair!
Conner's Repair offers expert appliance repair to Warren-area residents, including homeowners and business owners alike. We can provide major appliance repair services for gas and electric models in residential homes and commercial offices, providing that we're dealing with household units. If you have a problem with any one of your major household appliances, we can offer you professional maintenance, service, and repair. We service:
Refrigerators
Washers
Dryers
Ovens, Stoves, and Ranges
Hoods
Dishwashers
Microwaves
Freezers
Cooktops
Trash Compactors
Garbage Disposals
Ice Makers
Wine Coolers
If you contact Conner's Repair for help with one of these major household appliances, our qualified technicians will do everything in our power to provide you with efficient and effective appliance repairs.
Emergency Appliance Repairs Available
When your washer springs a leak or your refrigerator won't keep your food cool, we can provide you with emergency services to get the problem handled right away. We're a home appliance repair service that you can count on to meet your needs whenever they arise, so don't settle for a service that will make you wait to deal with pressing issues. As a family-owned business, we know the importance of having a working dryer, dishwasher, and trash compactor, and we'll do our best to make sure that your appliances are always in good working order. Our emergency services are available 24/7 for your convenience!
Appliance Repairs for All Brands!
There are some appliance repair companies that will only work with a few major brands, simply because they do not have the experience to handle problems with a large variety of appliance brands. Our technicians have 30+ years of experience in the business, and this means that we've worked on many different appliance brands in our time in the industry. At Conner's Repair, we do have the expertise to provide appliance repair service for a wide range of models from manufacturers including:
Absocold
Asko
Admiral
American Standard
Armstrong
Bosch
Electrolux
Emerson
Frigidaire
General Electric
Hampton Bay
Honeywell
KitchenAid
LG
Magic Chef
Maytag
Panasonic
Samsung
Sears
Sharp
Sub-Zero
Thermador
Viking
Westinghouse
Whirlpool
And many more!
If you have an appliance from a different manufacturer, give us a call. We'll discuss your home appliance's repair needs and schedule a convenient appointment for you. No matter which major home appliance you're experiencing trouble with, you can count on us for help. When you want to make sure your household is in top shape at all times, call Conner's Repair!
Budget-Friendly Appliance Repair Services
While you may be hesitant to approach major appliances repair because of the cost, you need not worry when you work with Conner's Repair. Most of our residential repairs cost $145 with parts included, and we'll even waive our service fee with completed repairs. That will keep more money in your pocket for other home repairs you might need down the road. Keep in mind that we provide appliance repair for all residential models, including those located in businesses. If the washer in your hair salon goes or the refrigerator in your law office is acting up, we're the appliance repair company you can turn to for comprehensive solutions at affordable rates.
Conner's Repair does not offer services for small appliances or dehumidifiers. We apologize for the inconvenience.